With these Cute and Practical Waterproof Soft Silicone Baby Bib, Meal Time will Become Your Child's Favorite Time of the Day!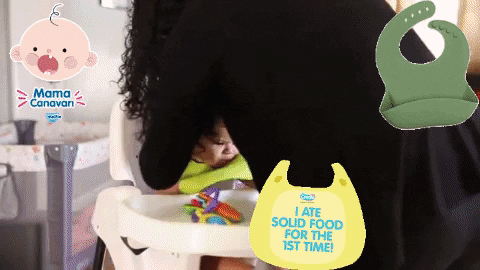 There are many things to think about when having a baby for new parents, especially as they rarely have any experience to fall back on. One thing that they often neglect to consider is the matter of baby bibs. Along with feeding bottles, body romper, and blankets, bibs are another thing that every parent decides. 
Once you've dressed your baby in its cutest clothes, it will be meal time before you know it. Feeding babies is MESSY! There's no getting around it. Some parents opt for shirtless feeding, which will save on laundry but may require a bath or wipe-down afterward. That's why choosing the right bib is essential – not only during meals but also in the long haul. 
Whether you want to make a statement or keep a baby's clothes protected, baby bibs are practical, functional, and adorable bib for every parent out there who are shopping for their young's essentials.
Most bibs available in the market are made of cloth or have cloth-covered seams where food and drool soak right into the bib, so they need to be washed regularly or, worst, thrown away if mildew sets in. Lack of practical features such as a large pocket that stays open to catch crumbs has made these ordinary bibs not a great option during your little one's mealtime.
These Waterproof Soft Silicone Baby Bibs are the best bibs for reducing these headaches. These bibs are soft, flexible, and extremely practical! They feature a wide, stay-open front pocket that will easily save your child's clothes from stains, drips, and messy accidents! And the best part?... these bibs can be washed with simple soapy water for maximum convenience! In that way, you won't have to wash and dry your baby's bibs. They'll always be available!  These comfortable and lightweight bibs easily fit children 6months to 6 years old. Its durable design and 100% food-grade Silicone material are made to last while making your life easier when it is time to clean up after meals.
Raising a child comes with all the challenges involved in cleaning and washing, and we know that! That's why these Waterproof Soft Silicone Baby Bibs are here to make your life easier and your kid's clothes stain-free!
Product Features and Benefits:
Cleaner Mealtime – extra-wide pocket stays open and catches more dropped food keeping your baby clean and dry during meals.
Ensures Baby's Comfort – this soft bib fits comfortably around the baby's neck, and the adjustable strap ensures the perfect fit as they grow.
Adorable Kids Need Cute Accessories – the only thing more adorable than your baby at mealtime is your baby at mealtime in a Solid Silicone Light-colored bib.
Time and Money- Saving – with these bibs, mealtime clean-up is quick and easy, and you no longer have to constantly wash or throw away stained bibs.
Brilliant Gift Idea - give these comfortable and reusable bibs as a baby shower gift or to your favorite toddler at their birthday party.
Great for Travel- these unisex bibs are great for home use or travel. They easily roll up and fold, so you can keep them in a diaper bag or suitcase as needed. 
100% Toxic-free – manufactured using certified food-grade silicone that is BPA, PVC, lead, latex, mercury, and phthalate-free.