Safe Fruit Feeder Nipples Feeding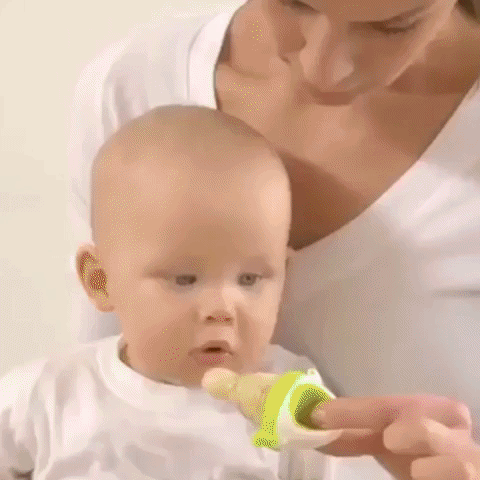 Introducing new foods to your baby's diet can be a fun learning experience as it provides him/her with new varying tastes and flavours. With Safe fruit feeder nipples feeding, your child can safely enjoy fruit and other kinds of whole foods. Without the risk of choking or hurting his/her mouth.
Suitable for most types of food and can be carried on the trip. Also a great tool when your baby is teething.
Benefits & Features:
Absorb all kinds of foods except milk, comprehensive balance of nutrition and the baby is healthy.
Guide the baby to take the initiative to eat voluntarily; It can be used to cultivate the baby's independence and self - confidence. At the same time, it can also exercise the coordinating ability of the baby's mouth and hand.
Promote the baby's vision, smell, taste, touch development, various colors, fragrance and taste all, effectively inspire the taste development of the baby and fundamentally prevent the baby's preference.
Meet more than 3 months baby physiological needs and meet the nature of the baby's grasp.
Increase the blood circulation of the head, promote the development of the brain, simultaneously exercise the flexibility of the baby tongue and relieve the discomfort of the baby's teeth.
Exercise the baby's sucking capacity, increase the lung volume and promote the baby's body development;
Help the baby to sense all kinds of foods in the mouth and perceive the world.
Silica gel mesh bag, moderate net hole, safe and comfortable.