Dressing up with your pre-pregnancy pants and skirts is still possible during the early stage of your pregnancy. However, there will come a time when your favorite Skinny Jeans and the growing baby bump do not fit well. Don't put them at the back of your closet just yet though!  These Pregnancy Waistband Extenders are nifty little widgets that work with your existing pants, jeans, or skirts and will allow you to still close them up, even as the bump grows.
There are significant amounts of changes to your body during the first stage of pregnancy. You may be experiencing morning sickness and your breasts may be tender, and your waistline may begin to thicken. Many women find that they start to put on weight any time from 6 weeks pregnant. The growing baby bump is not more obvious yet, but your pants certainly don't fit like they used to!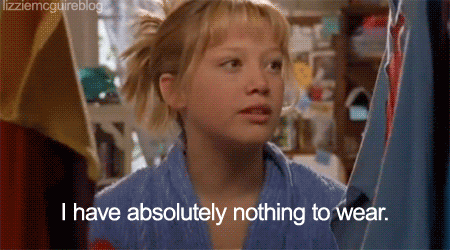 Being pregnant is the coolest thing ever! But not being able to wear your favorite jeans or skirts is not cool! If you're in this situation but you don't feel ready to switch to maternity pants, you better need this product. Being pregnant and stylish shouldn't break the bank! Stop spending an absolute fortune on new maternity clothes every now and then on the course of your pregnancy, instead, use these clever cheats to help your favorite pants and skirts go that little bit further. 
With Pregnancy Waistband Extender you can create an infinite number of looks. Pregnancy pants extenders are designed to help. Different expecting moms prefer different solutions, but many pregnant women love that these products can help keep their jeans, shorts, trousers, and even skirts up while they grow. Thus, you will stay longer in your regular clothes.
Many pregnant women find that the best time to include this Waistband Extender in their wardrobe is during the first or early second trimester. At that point, you must have grown dramatically bigger and that you stopped fitting your regular jeans. These Waistband extenders can help hide the front of your unbuttoned bottoms so you can still wear them more still before fully transitioning into maternity jeans. By concealing the top of your pants, you can wear your favorite jeans and pants for longer than expected, making these products both helpful and cost-effective. They come in a variety of colors if you want to match your pants or jeans. They are great mainly because they are temporary, and you don't have to permanently sew or alter your jeans while getting instant a few inches of space.  
Product Features and Specifications:
Quality material: the elastic waistband extenders are made of fabric, durable and comfortable to wear, washable and not easy to break, will not fade easily, you can use them for a long time
Convenient design: the adjustable pregnancy pants extenders are adjustable, come with buttons design, elastic and can expand the waist area of the existing trousers, you can choose the proper extension length according to your needs
Widely use: the adjustable pant button extenders can be applied for pregnant women or men who have a beer belly, also a piece of nice equipment to help you wear most types of pants or trousers you like
Method to use: the elastic pregnancy pants extenders come with buttons and holes design, just attach the pregnancy pants extender to your pants or skirt, then cover it with a coat or jacket, convenient to use
Made of soft and comfortable fabric, and elastic band. Machine washable.
The waistband of appropriate stretch, and with three buttons, you can choose the fittest extension length. It's very nice for the growing belly if you are pregnant.
Colors: Lake Blue, Dark Blue, Coffee, Gray, Blue, Black, Navy Blue, Camel. 
Size: 6.7" × 6.7".
Use this waist extender to extend your waist of your favorite pants and button-strap dresses, adding 1.6" to 9" extra length.
If you use it to extend too much it may cause the zipper of your pants to fall, but the cloth of the waist extender can cover the gap. It could be more perfect if your tops can cover it.
Package Includes:
1    x     Waistband Extender