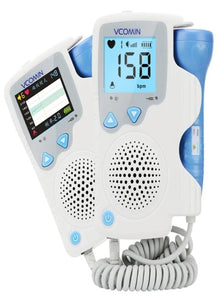 Nothing can be compared to a special moment in pregnancy than hearing your baby's heartbeat for the first time. The rooms at your doctor's office can be small, and it's hard to fit everyone you want to share the moment with. That's why we offer to you this Fetal Doppler, so you can share the special moment with family in the comfort of your own home.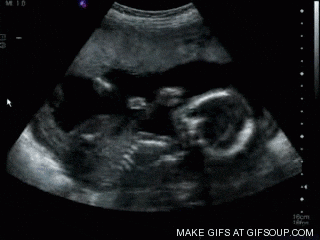 You've been busy all day, and you suddenly realize that you don't remember when you last felt your baby move. Instead of a frantic trip to the ER, you take out your Pocket Fetal Heart Monitor and apply it to your stomach. Pregnancy is full of worries but having immediate access to your baby's heartbeat can calm many a fear. Thankfully, to have such a device that can immediately probe the bump, reassurance is within arm's reach.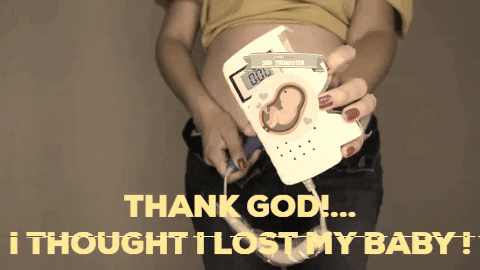 The first time you hear and see your baby during an ultrasound is an incredibly magical moment. It's the first moment you feel that pregnancy is real. Before that, it was just something you knew was growing inside you, but now it's almost become a reality. Imagine you could capture that magical moment and relive it at home. With the advancements in technology in this day and age, every pregnant woman can now have access to the pocket-sized version of the bulky Ultrasound machine at the doctor's clinic with almost the same audio-only results in the comfort of their own home without shedding extra fortune.
As the soon-to-be mom, you're the one carrying the baby and going through the pleasant and unpleasant pregnancy symptoms. Your family doesn't get to bond with the baby until the middle of your second trimester when you start to feel kicks. Before that, your partner may not even feel that the pregnancy is real. But he will be in awe when he hears the baby's heartbeat for the first time. Listening to your baby's heartbeat is one of the greatest things EVER about pregnancy. That first moment, especially, makes everything seem suddenly real.
This Pocket Fetal Doppler lets you hear the baby's heartbeat through headphones or a speaker. The LCD screen on the device displays the fetal heart rate monitor. Although the device isn't meant to replace or diagnose any conditions unless it's a doctor or midwife, that's trained to do so, … it lets you hear your baby and connect between prenatal check-ups. If you're going through a high-risk pregnancy, the device can bring you peace of mind. Likewise, if you feel anxious between doctor's appointments and want some reassurance, checking in on your baby will help you relax.
For mothers that already have young ones at home, the fetal doppler can help introduce to their children the soon-to-be sibling. It helps them become at ease with the idea that sooner they will become a big brother or sister when they hear the baby growing inside their mother.
Product Specifications:
Condition: 100% new
Size: 8 x 3 x 12 cm
Voltage: DC 2x1.5V
Frequency: 2.0MHz±10%
Applicable scope: 12 weeks
Screen Size: 1.8 inches
Fetal heart rate range: 50-230BPM
Color: Blue
The probe is large, sensitive, 0 radiation, easy to operate.
Large-screen LCD display for a more readable fetal heart rate data

Package Includes
1 x    Fetal doppler 
English User's Manual