Who Said That Kid's Art Activity Are Always Messy? With the Magic Water Drawing Book, There is No Mess!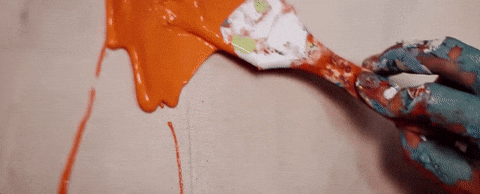 Creativity is a LINK to learning. Creative activities help children to learn how to solve problems, come up with their own SOLUTIONS, discover the cause-and-effect of their actions and feel confident about the DECISIONS they make. Art activities help children develop independence within limits and gives them the opportunity to show their ideas on paper or in other formats. Most important, creative expression lets young kids tap into the magic of their own imaginations which is what being a child is all about.
One of the most important ways that your toddler is leaning itself towards creativity is by experimenting with art materials. For very young children, art and early writing skills are one and the same. At first, it's all about just figuring out what these cool drawing pens can do. Then your child discovers the link between the pen and the colors revealed as it touches the lines on the page. Imagine how exciting this must be for your kids! This leap in thinking skills is helped along by the ability to hold things. The growing control your child has over the hand muscles to move a marker or pen with purpose and a goal in mind. That only this MAGIC WATER DRAWING BOOK can provide!
It is a Mess-Free Coloring Book for kids that uses a Water-Filled Pen to reveal the colors within the pages of the coloring book. After finishing your masterpiece, let the pages dry, and then you're ready to color again. It's endless, mess-free, and perfect for prizes and party favors for themed parties, celebrations, party bag stuffers, and gift ideas for kids.
Product Features:
The Magic Water Drawing Book helps kids to recognize colors and animals, kids will learn much knowledge from drawing.
Once your kid colors, the pictures are very vivid and colorful. As soon as they dry the colored areas disappear and the pages can be colored again and again.
There is no chance of getting "marks" on clothing or other surfaces since all that is required is clear water. And, it is non-toxic.
Simple to use, you only need to fill the pen with water, then you can start coloring.
It is appealing to kids of different ages, on some of the pages it has little activities that are hidden until you color it.
The Magic Water Drawing Book will be perfect to take on airplanes, car rides, and anywhere.
The perfect reward for children - also a great prize in schools or a reward for your kid's good deeds
Stepping stone for toddlers - helps teach color recognition and promotes the use of fine motor skills and hand-eye coordination
Saves money - uses a refillable water-filled marker to save money from buying markers
4 pages - with 4 fun coloring fun pages to enjoy every day 
Mess-free - designed to be mess-free to keep your children neat while coloring 
Reusable - no need to worry after finishing all pages because it can be re-used once dry 
Dries up to 8 - 10 minutes after use
Note: 
when you use it for the first time, please screw the pen tip out, and immerse it in warm water for 30 minutes, so that the pen tip can be fully moistened and get expanded
Drawing and Coloring are Important in Early Childhood Education for a Lot of Reasons!
Helps Develop Hand-Strength
Offers Practice for Pencil Grip
Stimulates Creativity
Encourages Self-Expression
Improves Fine Motor Coordination
Helps Develop Focus
Improve Handwriting 
Improve Focus and Hand-Eye Coordination 
Boosts Patience, Relaxation, and Self-Esteem 
Gives Children an Opportunity to Learn New Words and Sentences
How to Use:
simply unscrew the pen and add water then you can start coloring
the watercolor lasts up to 8 minutes and you can re-color the booklet again
Material: Polyester, Plastic
Size: 21 cm x 17 cm (8.2 in x 6.7 in)
Package Details: