Make Your Kids Wear Sunglasses, The Benefits Are Long Term
Do children need sunglasses? Yes, they absolutely do. Damage to eyes from exposure to the sun's hazardous ultraviolet (UV) radiation is cumulative over our lifetime.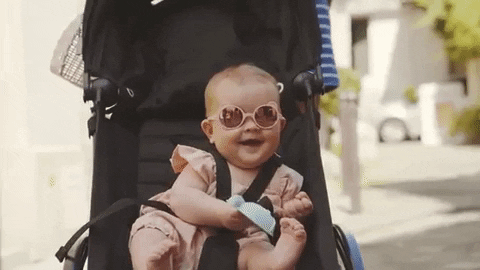 The natural inclination to protect our children from harm has for many decades included sun protection. On any summer day, at a whole host of outdoor venues, parents can be seen diligently slathering up their little ones with the prescribed application and re-application of sunblock. You know what the sun can do to skin, right? A few carefree hours in the sun – without sunscreen – can wreak havoc on the tender skin of children. Well, their eyes are just as delicate. But while many parents religiously slather on the sunscreen, very few are just as careful with their kids' eyes. They often overlook how critical it is to protect kids' developing eyes from the damaging ultraviolet (UV) rays of the sun.
Having said this, it only makes sense that protecting young eyes from the damaging rays of the sun should also be a priority.
On bright, sunny days, most adults wear sunglasses when they are outside or driving. However, how often do you see children wear sunglasses? It is rare, isn't it? This should not be the case. Children need to protect their eyes just as much as adults, if not more. Children's eyes are more susceptible to UV and blue light than adult eyes because the lens inside a child's eye is less capable of filtering these high-energy rays Because kids spend much more time outdoors than most adults do, sunglasses that block 100 percent UV are especially important for children and it's wise for kids to start wearing protective sunglasses outdoors as early in life as possible.
Needless to say, helping your kids develop the habit of protecting their precious eyes from sun exposure, will benefit them for decades to come. It might actually help them avoid age-related macular degeneration and cataracts much later in life. Sunglasses help protect children's eyes from UV rays and glare, whether it's a sunny day at the beach or a cloudy day on a snowy mountaintop.
Sunglasses do not only apply to Summer,… Winter offers the same hazard. Children are exposed to the sun's ultraviolet rays year-round. All prolonged sun exposure and sporting activities should be accompanied by protective eyewear.
Sunglasses on Kids are Just as Important as Sunscreen
Product Specifics:
Gender: 

Girls

Style: 

Wrap

Department Name: 

Children

Frame Material: 

Plastic

Lenses Optical Attribute: 

UV400

Lens Height: 

58mm

Lenses Material: 

Plastic

Model Number: 

104

Lens Width: 

58mm

Style: 

kids

,

vintage

Suited for: 

outdoor