ELECTRIC NOSE SNOT CLEANER!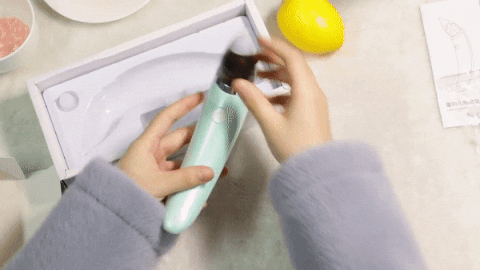 Electric Nose Snot Cleaner let holder use more comfortable. What's more, it's no need battery. it can be re-charge by USB charger when the power is low. It reduced the battery changing problem. Besides, the portable size is also easy for parents to carry and use, let them take care baby anytime anywhere.Easily suck out from nose in time.Let baby breathe smoothly.
Electric Nose Snot Cleaner offer two differently size exchangeable nozzles, made of soft BPA free silicone, so it will always fit in your baby's nose comfortably, it will not harming your baby's nasal cavity when using. We have zero tolerance for any harm to toddlers/babies.
Benefits & Features:
✅ Five gears can be adjusted and selected by one key control, easy and convenient for meeting different needs.

✅ Food grade silicone suction head and nozzle, soft and skin-friendly.
Detachable design for cleaning conveniently.

✅ Ergonomic design with humanized radian, comfortable to hold.
Rechargeable design with USB cable, easy to charge and durable to use.

✅ Anti-reflux design, can prevent the snot from flowing back into the nose.
Package Includes:
1 * nasal suction device
2 * suction nozzles,

1 * USB cable