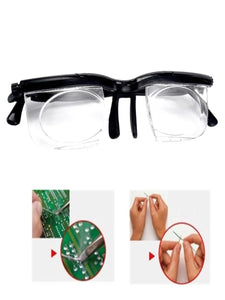 With the Aid of the Focus-Adjustable Reading Glasses... 40 is the New 20!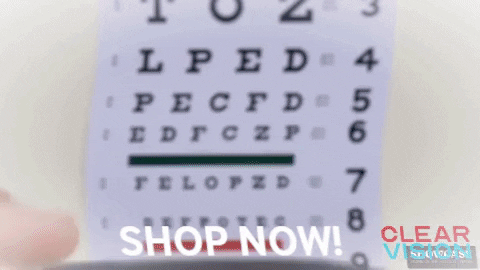 When we reach 40, Presbyopia will set in. Presbyopia is the normal loss of near focusing ability that occurs with age. Most people begin to notice the effects of presbyopia sometime after age 40 when they start having trouble seeing small print clearly — including text messages on their phone. You can't escape presbyopia, even if you've never had a vision problem before. 
And most of us will need glasses at least for reading. That's because our eyes' ability to accommodate, to change focus to see objects at different distances degrades with age. In young eyes, the eyeball's crystalline lens changes shape easily, allowing this accommodation. But as we get older, this lens stiffens. Objects in close range suddenly look blurry.
But thankfully, we're not left in a pitch-black situation. A solution can be seen clearly without losing both our arm and leg. These Focus-Adjustable Reading Glasses are now available to solve these problems and give you clear, unobstructed vision at any distance...with just a simple turn of a dial inside the eyeglass frame.
Never reach those blurry days without these Focus-Adjustable Reading Glasses in hand. These are potentially game-changing glasses!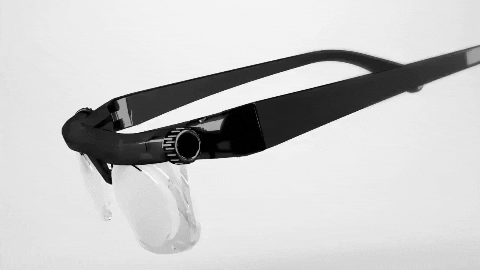 Unlike common reading glasses with fixed magnification, this pair lets you adjust the focus of each lens. Its unique focusing system employs a sliding lens held between two high-impact resistance polymer plates that move inwards or outwards, subtly changing the lens strength from +0.50 diopters to +4.00 diopters with the turn of a dial. The focus dials are discretely placed behind the lightweight acetate frame and allow one to adjust each lens independently.
In plain and simple words, these Focus-Adjustable Reading Glasses are designed in such a manner so that they come with an adjustable focal length that empowers the wearer to see everything without removing the glasses or holding the gaze from specific angles for a better view. Hence, there is no doubt that they are convenient and useful for everyone. These eyeglasses can address the varying needs of the user without compromising on the quality while at the same time keep it hassle-free.
Specifications
Brand new
Material: AP Frame + PC Lenses
Color: Black Frame
Lens Diopter Range: -6.0 to +3.0 Diopters
Frame Measurement: as shown in the picture
Centration Distance: 63mm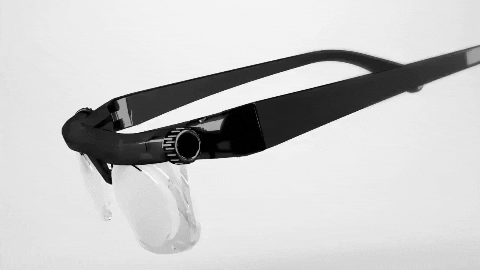 Features:
Eyewear variable focus zoom.
Instantly control focus, be able to adjust the prescription, and magnification in each eye independently.
Turn the dial to adjust the lenses.
Light in weight.
Easy to use.
Convenient to carry.
Durable in use.
Use for reading and distance vision.
For computers, reading, watching TV, day or night driving, keep at a desk, my workbench, use as back up spectacles.
Package Includes
1 x Adjustable Strength Lens Reading Glasses
1 x Storage Bag
1 x English User Manual 
Note
These eyeglasses will not correct astigmatism. The lenses in these glasses are not for prescription lenses. DO NOT use for driving and/or other operating heavy machinery.
The glasses are only suitable for whom Presbyopia within 600 degrees & Myopia within 200 degrees.
Please allow little size errors due to manual measurement.
Item color displayed in photos may be showing slightly different on your computer monitor since monitors are not calibrated the same. 
These eyeglasses will not correct astigmatism. The lenses in these glasses are not for prescription lenses. DO NOT use for driving and/or other operating heavy machinery. You should have your eyes examined regularly by an Optometrist or Ophthalmologist. Eye examinations can detect health problems that have not signs or symptoms. NEVER disregard professional advice or delay in seeking it because of your purchase, receipt, or use of these glasses.