When your child starts losing baby teeth, it's a mixture of excitement and sentiment. It's an inevitable sign they are starting to grow up. 
Losing a tooth is a pretty big deal for them but can make for a great piece of memorabilia for parents. There are many benefits to keeping baby teeth. From souvenir and science education to stem cell research, you might be surprised how a SAVED baby tooth can benefit you and your child.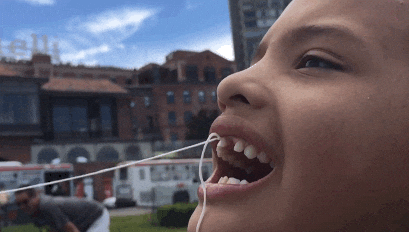 Is your child growing up too fast? Parents love to keep certain mementos from their child's early years. Some may save the first footprints while some may keep locks of hair of their child. Similarly, some parents may even prefer preserving their child's milk teeth. And many scientists of today encourage parents to store their kid's 'baby teeth' for stem cell preservation for future use and as a gift of life to their child. However, you must know how to properly preserve your baby's milk teeth once they fall. After careful cleaning, you can either place them in a small container or stick them in a memory book as souvenirs.
Baby teeth are as important to infants and children as permanent teeth are to older kids and adults. These first teeth are needed for them to chew and speak. A baby tooth usually remains in the child until a permanent tooth underneath it is ready to come up. Once the roots of the baby tooth dissolve, the tooth becomes loose and eventually falls out. The permanent tooth comes up a few weeks later. But baby teeth serve another very important purpose … they save space for your child's future permanent teeth.
Preserve these precious memories of your little one with this Baby Tooth Wooden Box Organizer! This box allows you to keep your child's milk teeth when it drops. This wooden tooth fairy box carries a baby's record growth, the box carved information form, not only records the baby tooth, you can write down your ID information on it so you will never forget your baby's basic information. It also protects precious baby teeth and keeps them organized for permanent preservation. A tooth chart is included to keep track of your child's changing smile and write special notes and dates. This tooth keepsake box will be a treasured family memento for years to come. Made of 100% wood, this all-natural material will not deteriorate easily. It is designed to keep your child's teeth in one safe package to last for long-term storage.
Your baby's first tooth is certainly a milestone, so it's not surprising that many parents want to preserve this very special keepsake for years to come.
How to Keep the Tooth:
Step 1: Wash the tooth totally.
Step 2: Natural dry teeth. The sterilized teeth shall be put in a place with good ventilation.
Step 3: Put the tooth in the Teeth Box and write down related information.
SPECIFICATIONS:
Size:  12.5 * 11.5 * 3.0cm
Materials:  Wooden
Baby Souvenirs:  Baby Teeth Box
Purpose:  Collection
Eco-Friendly:  Baby Teeth Box
Style: Girl & Boy
Languages: English
Applicable Age: Infants (0-2 years old), Children (3-6 years old), Young (7-14 years old)
PACKAGE INCLUDES: