If there's one thing you shouldn't hold back on, it's collecting as many mementos as you can of your little bundle of joy. And with all those mementos that are worth keeping, nothing is cuter than your baby's first hand and footprints.
Your baby's cute extremities grow tremendously fast, but you can create an artistic memory that you can forever cherish with your baby's tiny prints using this Baby's HAND AND FOOTPRINT Inkless Imprint Pad.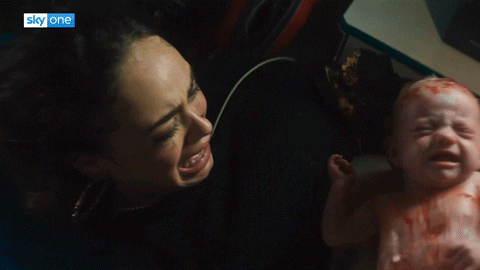 Being a parent can be one of the most exciting and memorable moments in our lives. It is a milestone that reminds us of our capability to love and raise our offsprings. And we somehow have this sense of obligation to collect keepsakes of their start in life. We often take advantage of it while they are young. And chances are, you'll regret it if you don't do this earlier in their lives. Some parents say they wish they had created more lasting mementos of their children's babyhood. It's something you can never bring back, so don't miss out and delay to make this special memory while you have the chance. And given the available means and products that will make things much easier, there is also no excuse for doing that. Babies grow so fast, and you can't get it back once you miss it.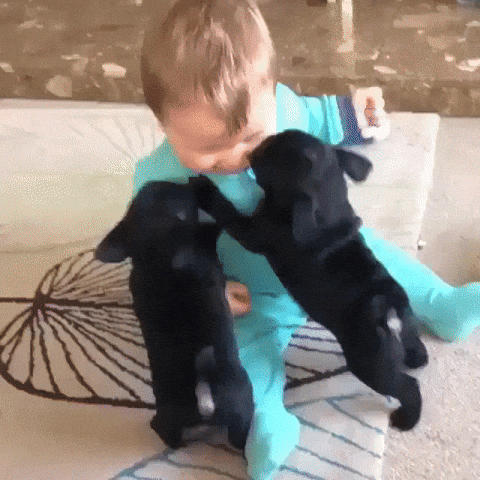 The baby's first six months of life marks the start of their growth spurt in terms of weight, length, and head circumference. Needless to say, their little hands and feet will also grow fast in proportion to their bodies. It is during the latter part of this period where it's best to capture their hand or foot with imprints that you can keep as a memento of how cute they used to be. 
This HAND AND FOOTPRINT Inkless Imprint Pad is one of the easiest and safest ways to replicate your baby's hand and footprint for you to keep and treasure for a lifetime. This product helps parents take baby's prints quickly and mess-free even from the moment of birth. With this Baby's HAND AND FOOTPRINT Inkless Imprint Pad, you can create your own infant footprint or handprint baby keepsakes safely from home or the hospital with these non-toxic, lead, and latex-free, infant safe ink print kits. This is so easy to use. Your baby's hand and foot never touch the ink while creating an impression to cherish forever. A must-have for every new baby registry to create a lasting baby keepsake. Perfect for baby books, baby frames, scrapbooks, photo albums, holiday cards, ornaments, and home-made newborn birth announcements.
Just imagine how frustrating it is when you realize that you weren't able to create this kind of memento when they were still little because you were worried about the harsh chemicals other print kits have. Time is really precious when they are little because you won't be able to experience that again! Capture the best and cutest moments of your baby by using this safe and affordable Baby's HAND AND FOOTPRINT Inkless Imprint Pad to create memories that will last a lifetime.
Product Features and Benefits:
Fast & Easy–Just place the pad ink-side-down on any paper or card, gently press your baby's hand or foot into the upward-facing side for a few seconds, and voila: A fast-drying, smudge-free, high detail stamp without the mess!
Child Safety– Nothing is more important than keeping your little one safe. That's why this inkpad sets the safety standard. Unlike other kits, Baby's HAND AND FOOTPRINT Inkless Imprint Pad takes your baby's hand or foot imprint without the ink ever touching their skin! It's totally non-toxic and baby safe, so you can focus on capturing moments that will last a lifetime.
Forever Keepsake– Whether you're expecting your first or you're no stranger to parenthood, these Baby's HAND AND FOOTPRINT Inkless Imprint Pads are the ideal way to treasure those teensy toes and sweet hands for a lifetime. Stamp handprints or footprints onto their birth certificate or in their baby book for a keepsake you'll be able to cherish forever.
Precious Gifts – Give a gift that'll last way past the dirty diaper days! If you're looking for the perfect baby shower gift or a thoughtful Mother's Day, Father's Day, birthday, or christening gift, you can't go wrong with tiny gifts! It's a priceless present that they'll appreciate always.
Countless Possibilities– 3.7 x 2.25" ink size fits your child's hand and foot, whether they're an infant or a baby. This product isn't just for babies! Big kids can use it as a fingerprint pad, and dog parents can even put their puppy's prints in ink!
Specifications:
Material: stamp-pad ink

Shape: rectangle

Size: 9.5X5.7cm / 3.7X2.2in

Operation: one ink pad can make a 0-6M baby handprint or footprint.

Color: Black, Blue, Red, Pink, Green
Usage Method:
1. Place the ink surface of the ink pad down and put it over the desired surface.

2. Press down the baby's hand or foot onto the ink-free side of the ink pad.

3. Remove the baby's hand or foot and lift the ink pad to show the baby's imprint on the surface.
Package Includes:
1   x    Inkless Imprint Pad