Music Teether Rattle Toy - A Well-Rounded Developmental Toy That Stimulates Your Child's Senses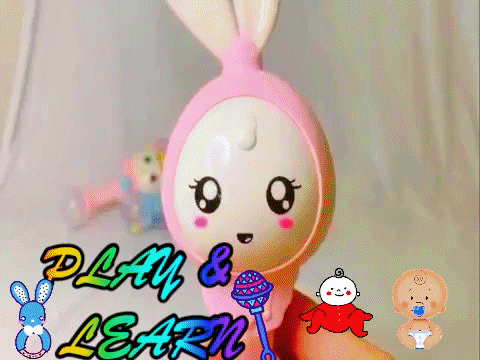 Have you ever wondered why you should buy rattles for babies? Babies prepare for developmental achievements during their early months through a mix of a motor, sensory, and emotional experience. They have to learn everything from the minute they are born. By taking in the sights and sounds of the world around them, they can develop physically and cognitively.
Most of the learning that your little one will do will be from play and exploration. It is where these Baby Music Teether Rattle Toys are specifically designed… to help your child develop. These rattles encourage babies to explore more. This stimulation encourages them to have a sense of discovery that leads to cognitive development. Rattles are crucial to their cognitive development and can have a big impact on your baby's learning.
These Baby Music Teether Rattle Toy display lights and play lullabies when a button is pushed. These Rattles with lights and music are activated by pushing a button that can teach babies about cause and effect. A baby will learn that if they push a button, they can activate the toy, which will help them be more curious in their learning.
These Rattles are not just a source of entertainment for a baby to play with. They can help to teach babies many new skills. When parents hold a rattle up, babies might first look at the rattle with their eyes. If a parent moves the rattle from one side to the other, babies learn to visually track or coordinate their eyes together to watch a moving toy.
At first, babies will hold their rattles tightly with a strong grasp reflex. As their fine motor skills develop, they will learn to hold and shake their rattle in the air. They will play by bringing their rattle to their mouth and safely exploring these baby toys not only with their hands but their tongue and mouth. Many rattles also have a soft-textured part that allows them to also double as great teethers. Teethers are toys that a baby can put into their mouth when new teeth are developing. 
It is true; babies get some comfort and relief by chewing on toys, like teethers, when their teeth are growing in. Tender gums might feel better when light pressure is applied. As babies chew and gnaw on toys, they soothe their gums when they cut new teeth. Babies also learn to hold the rattle in one hand then transfer the toy into another hand.
With this Baby Music Teether Rattle Toy, you don't have to double spend on a separate rattle and teether for your bundle of joy. Grab one of these for your baby, and he will find on his own that he is being comforted by both rattle and teether. Give your babies the best foundation for a bright mind and a bright future with this wonderful baby toy.
Rattles have been one of the first toys that babies play with for centuries because of the multiple benefits… 
Benefits:
By placing a baby's favorite rattle just out of their reach, they might be more motivated to lift their head, learn to roll to get their rattle, or even squirm along the floor on their belly to start crawling.
They can help babies to learn about their body parts. They eventually realize that they have control over the rattle by moving their arm or kicking their feet.
Your child is encouraged to touch and feel, helping them discover the difference between soft and hard plastic. All these elements are designed by experts to aid development through play. Babies love to explore, and rattles are the perfect toy to aid them in this.
These rattles allow them to also double as great teethers, as babies chew and gnaw on toys to help soothe their gums when they cut new teeth. Babies also learn to hold the rattle in one hand then transfer the toy into another hand.
These rattles can help further develop a baby's attention span and fine motor skills.
It is part of child development that babies will try to put things into their mouth at an early age. All that mouthing and munching encourages a baby to move their tongue inside their mouth. This gives the child awareness of their mouth. These motions help to lay the foundation for learning speech sounds.
Product Features:

Early childhood education puzzle. The ear with food-grade silicone material can help teeth development.
The smiling face light flashes.
There are six music options through the button with sand hammer accompaniment.
The color beads and the music form an ensemble effect when shaking.
The transparent ball lighting effect is conducive to the baby's vision.
Colorful and soft lighting.
The belly can be rotated.
Specifications:

Material: ABS

Color: Pink, Orange, Green, Blue

Size: 23*7*5cm/9.06*2.76*1.97in

Suitable battery: 2 x AA batteries(not included)
Give your baby their best start! Our Baby Music Teether Rattle Toy will help your baby build their fine motor skills and sensory development and provide soothing relief to teething pains!