Anti-Lost Child Safety Leash
When outside in public places, many parents worry about their children's safety against abductions or getting lost unnoticed. When children, particularly those with special needs, go missing, it's usually after they wander off without realizing the danger. A leash strap can prevent them from escaping your sight, especially in crowded areas. Wearing this child's wrist leash can give parents peace of mind.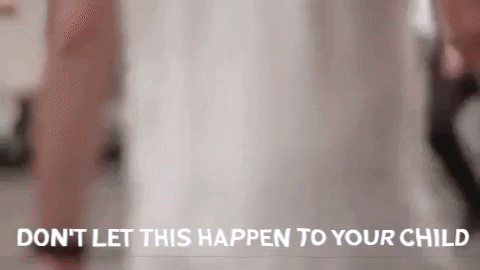 While most people are ashamed to admit, a lot of families especially the young members have been a victim of accidental wandering. Many children get lost each day in all kinds of crowded public places such as shopping malls, amusement parks, fairs, and airports. Kids are likely to get lost when we go out on trips or go to new places for vacation. As it gets more crowded, kids get overwhelmed with excitement so can't wait to get somewhere they want and run around. Though it may not be attributed to ill-parenting or a child's misbehavior, we, as good parents, can do something to avoid or at least minimize this kind of incident to happen to our little ones.
When you take your children out, it is not likely to restrain them hand in hand all the time, but kids tend to move and walk around, it is most likely possible to miss them while you're shopping in the supermarket or hanging in a busy crowded street. This Children's Safety Strap is specially designed to solve this problem: link the walking baby to you with this Anti-lost leash, safer & worry-free, you can rest assured that travel, all seasons, easy to carry. Whatever you may call it, a child harness or child tether for a very young kid, allows him to walk along safely with you beside him. Staying connected with the kids takes on a literal meaning for many parents who turn to these Anti-lost Child Safety Leash to keep their little ones close.
It gives you peace of mind if you have a little one who loves to play around but has them wearing these Child Safety Wrist Leashes. When you're holding them to walk in crowds or along a busy street, these leashes create a physical connection between you and your child, so you will be aware and keep them close even if they slip on your hands. These leashes make it easier to restrain them by attaching one end of the leash around your wrist while the other end to your child. That way, your child can move easily and not worry about them leaving out your sight.
Simple and straightforward design, the leash is crafted from high-strength stainless steel wire wrapped in soft plastic. The plastic allows the leash to stretch and flex as your child moves, all without compromising security.
Product Features
Made from eco-friendly material, non-toxic, strong, wear-proof, and very durable.
The wristband adopts oxford cloth and cotton material, comfortable to wear without oppression.
Adhesive Velcro design makes it convenient to wear and take off, you can adjust the wristband as you need.
The inner steel wire is very strong and not easy to cut off, it's elastic and extendable.
An essential tool to protect your kid from getting lost, keeping them under control, and always within reach.
Specifications
Material: Plastic + Steel Wire
Optional Color: Blue, Orange
Maximum Length: 150cm/59.06in
Wristband Size: 17 x 4.5cm/6.69 x 1.77in (Adult), 12.5 x 4.5cm/4.92 x 1.77in (Kid)
Weight: approx. 78g
Package Includes
1 x    Anti-lost Wrist Strap