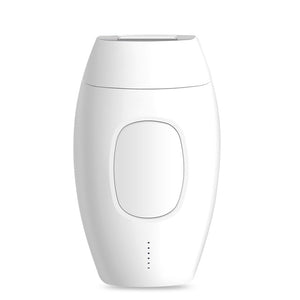 While for some it is a common and natural thing,

Unwanted Hair
 Growth
 

for most women is annoying that when ignored, it can mark a lady's facial structure, complexion, and overall beauty. It can even demoralize their spirit and self-esteem.
We are hairy humans. And for us women, noticeable unwanted hair growth especially on the face is nothing but normal and cannot be ashamed of. But if this unwanted hair growth is personally bothering you, there is a product that will help you remove it.

The decision to remove some or all of these unwanted hairs is your prerogative and is one of the least pleasant activities of all the beauty treatments out there. But the good news is, the beauty world has come up with an ingenious way of doing this…PAIN-FREE!... Thankfully, there is this product called
HANDHELD IPL PAINLESS HAIR REMOVER.
With this product, getting rid of this unwanted hair is an easy fix. It gets rid of unwanted hair growth effectively and relatively painlessly.
This device uses a technology that utilizes pulses of light to permanently remove unwanted hair growth without stubble, ingrown hairs, redness, or other irritation.
The
REAL DEAL
with this product is that it costs only a fraction of your average session of Professional LASER Hair Removal Treatment because it allows you to do the treatment safely by yourself on almost any part of your body at the comfort of your own home. Making your investment for this product a
TRUE VALUE FOR MONEY!!!
Applicable:

100~240V

working voltage, suitable for all the countries in the world.
GET YOURS TODAY & BE ONE OF THOSE WHO ARE ENJOYING THESE BENEFITS:
Hair-free, Less the Pain - IPL is a lot less painful than waxing. Also, as the hair becomes thinner and less sparse, you eventually don't feel it anymore. It's a great way to painlessly removing unwanted hair.

Permanently prevent ingrown hairs - It is a great option for those who have sensitive skin and experience irritation from shaving or waxing. IPL hair removal is also the best solution to prevent and eliminate ingrown hairs.

Convenience - By using this portable device, you can treat your skin at any time of the day or night that suits you. Busy individuals are now able to take advantage of IPL without having to set appointments and visiting their Derma Clinic.

Lesser Treatment Cost - Because it offers permanent hair removal solutions, although the initial cash outlay is more expensive whether you get it professionally done or if you have your own at-home IPL tool. Think about it, you don't have to keep paying for repeated waxing appointments.

Permanently Hair-free - After enough treatments with IPL Laser, it provides a permanent result however you need to keep in mind that the number of treatments varies from individual to individual. The guarantee is that the results from the IPL epilator are that your hair becomes more sparse and finer and these are definitely permanent changes to your hair follicles.
 



Package Contains:
IPL Hair Remover 

Adapter Plug

Operation Manual in English